Who are we?
Established in Bordeaux in 1982, MT Vins has built itself around a strong, direct connection with winemakers from the region as well as the rest of France.
The team's technical capabilities have always guided MT Vins in its choices. We favour quality, custom cuvées and estate-bottling.
Our supply expertise and knowledge of foreign markets allow us to meet our clients' requirements in terms of wine type, prices and packaging. We offer a large selection of Bordeaux wines, from Small Estate to Grands Crus.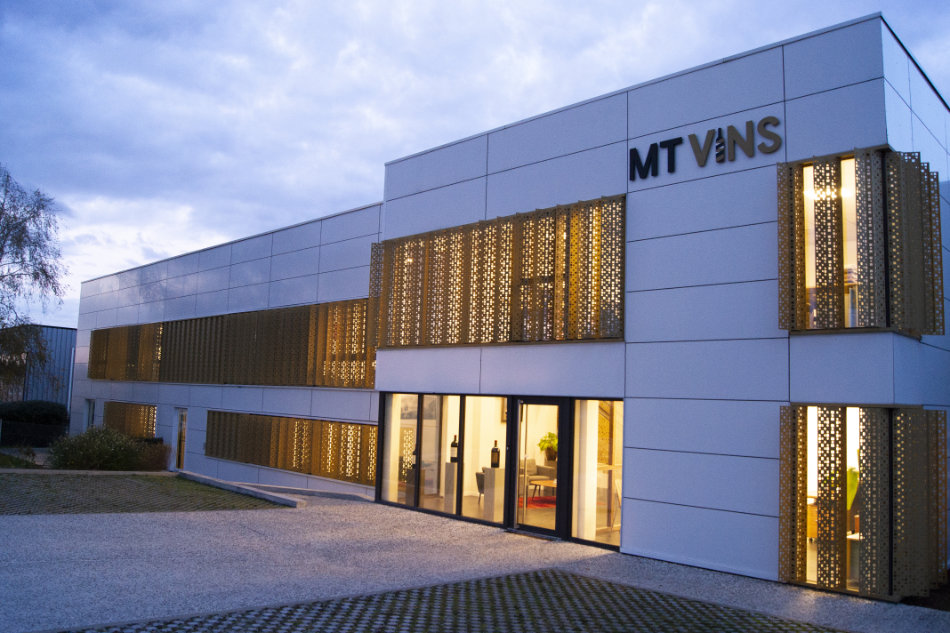 Our premises in ARTIGUES-PRÈS-BORDEAUX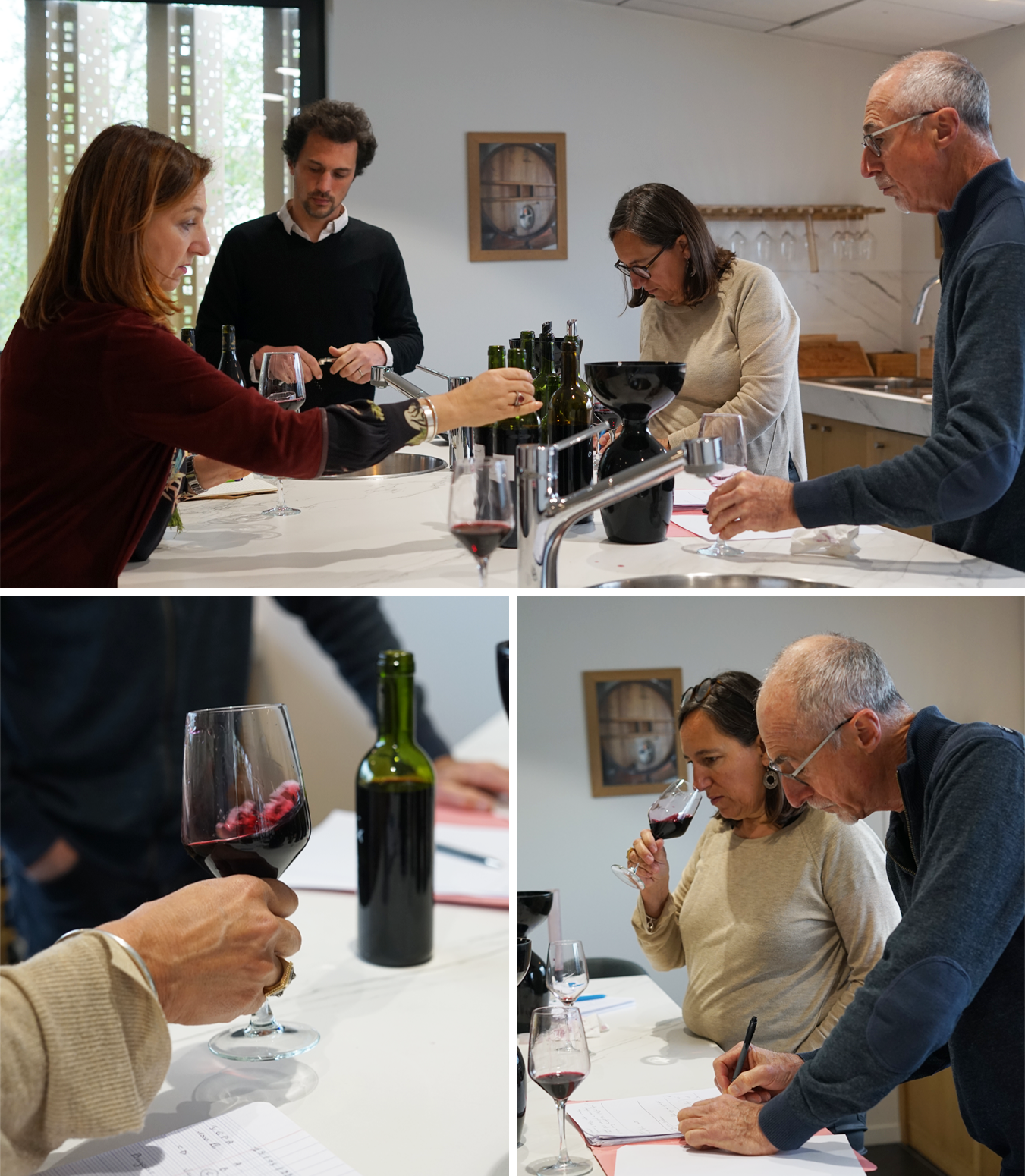 Tasting at MT Vins
'' MT Vins has a strong and direct link with winegrowers from Bordeaux and France ''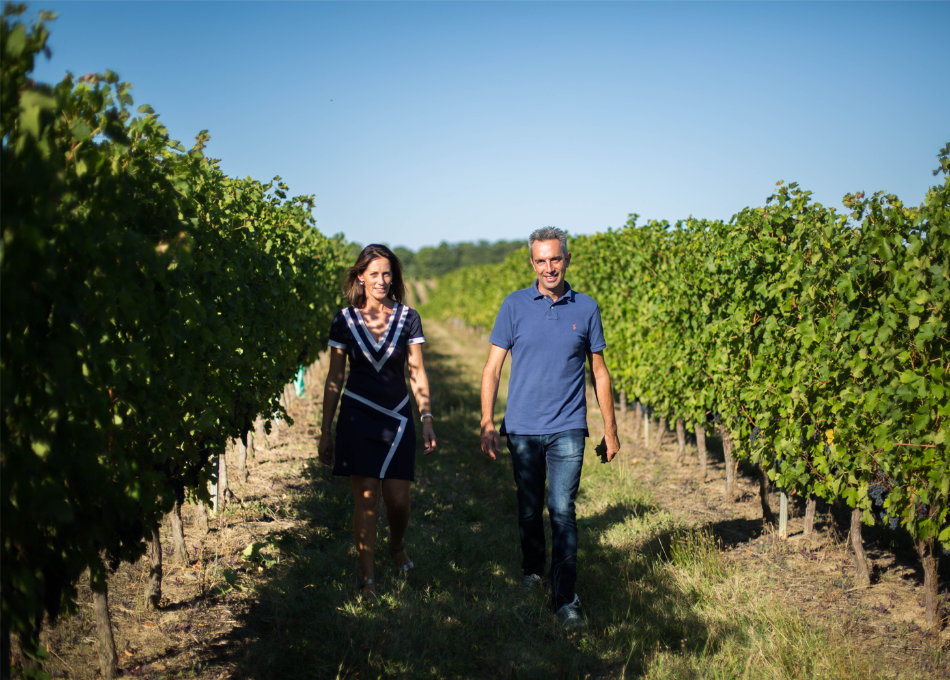 Dolores and Alain Bessette from Château La Verriere
Our forces
A proximity
with the winegrowers allowing:
Expertise in
wine-blending
and quality control thanks to our team
of oenologists.
Close and long-term
partnerships
with winegrowers
Personalised
selection for
custom wines
Team spirit

Our team members work daily to embody our values and ensure that the company is running smoothly. We all care deeply about our winemakers, and their products, and our clients' satisfaction.
*A few of our collaborators have asked to be represented by pictograms instead of portraits, to protect their privacy.